Bethany Scheele
Realtor®, Managing Broker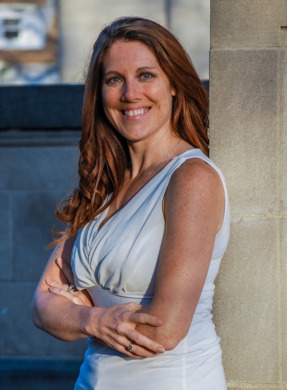 Bethany Scheele, Realtor®, Managing Broker
When you think about Home, what do you think about? A building with windows, doors, roof, structural and aesthetic things? I think about family dinners around a kitchen table, getting together celebrating the holidays or sports events, and that safe place where I can be completely relaxed and not have any worries about what is happening outside. This is what I provide for my clients when I help them find their new Home. I have lived in Lincoln for over 20 years and have to come to love what so many told me from the beginning. Growing up in small towns, I loved the sense of friendship and how a great 80's sitcom said it well, "Where everyone knows your name." I love to get to know my clients to find out what is driving them to find that place they can call their own. Providing the "structure with the foundation" that you can start creating your memories with friends and loved ones.
Being part of Tenacious Realty sets a standard that we prove to our clients that we are there for them before, during, and after they find "The One". I strive every step of the way to keep you comfortable and informed. After 10+ years in the hospitality industry, I created relationships and helped those to have a positive experience to remember.  After becoming a Realtor, I was able to carry that part of me into creating new relationships and treating my new clients with the same care and eye for detail to find their new home.
When I have free time, I love to spend it with my husband, five children, and two dogs doing whatever spontaneous event we decide to do at that time.  We love to be outside tinkering on vehicles, playing, or just having a little cookout with our neighbors.  Another passion I have always had is photography, which is why my husband probably calls me the "Mama"razzi.  I love to be able to capture those moments that show the joy, happiness, and love that help us each day to grow into the people we become.  
When you are ready to Buy, Sell, or Invest in real estate, call me so I can answer all your real estate questions and provide answers to questions you didn't yet realize you had. Education is a big part of what I do to help you be ever more ready to find the house you can call your Home.
Testimonials
Bethany went above and beyond what any real estate agent ever has for me. She took the time to get to know me personally so she could help me find the perfect home. I was incredibly impressed with her vast knowledge of types of loans, the ins and outs of negotiation, recognizing potential problems with a home and the costs of repairs. Bethany is a an excellent real estate agent and I would highly recommend her for any of your home selling or buying needs. I personally would never go to another person.
Rebecca Campbell
Bethany definitely has her clients best interest in mind when looking at homes and through the entire process. She is thorough in checking homes for possible issues launch as water and insects. She truly looks out for you!
CJ Lind
Bethany was our son and daughter-in-law's real estate agent first. We had gone with them to look at a house and were impressed on how thorough she was to inspect every corner and ceiling of the house, sometimes on her hands and knees, including the area outside the house. When we decided to buy a new house and sell our house to our son and daughter-in-law we contacted Bethany to show us a house, when after several attempts to contact the sellers real estate agent without success. Bethany took us and thoroughly checked out the newly built house with us. Bethany is a very experienced agent and followed through with all the paperwork and hiccups that happened as we bought our newly built house, including a new roof having to be put on by the seller. It was an awesome and easily completed process with her at our side.
Barbara Shirk
Most amazing experience!!!! Bethany made the entire process seamless, knew what we wanted and our goals and made the impossible possible. Five stars are not enough, She felt like family by the end. Answered every question and concerns, stuck by us and is still standing by us almost 2 months after. If you don't use Bethany as your realtor you are missing out
Tyler Ziebarth
Bethany Scheele was absolutely amazing to work with. She definitely went way above and beyond my expectations! I would definitely recommend Bethany to anyone who is looking to buy or sell there home!
Curtis Combs
More Testimonials